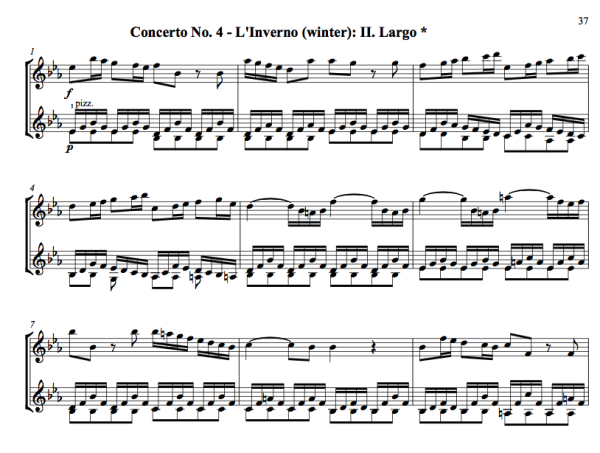 5,00 €
VAT exempt according to UStG §19
Download: Largo from Vivaldi´s Four Seasons – Arrangement Violinduo & Duo Violin/Viola
5,00 €
Excerpt from The Four Seasons: Concerto No. 4 (Winter), 2nd movement Largo:
Concerto No. 4 – II. Largo – Violinduet
Concerto No. 4 – II. Largo – Violin & Viola
The Four Seasons (Italian: Le quattro stagioni) is Antonio Vivaldi's most famous work. They are four violin concertos with extra-musical programs; each concerto portrays a season. Now there is an edition in duo form: Christoph Dingler has arranged the entire work for the instrumentation of violin and viola, or violin duo. After years of playing together with his sister, he was able to incorporate all his experience into his own arrangement of Vivaldi's masterpiece.