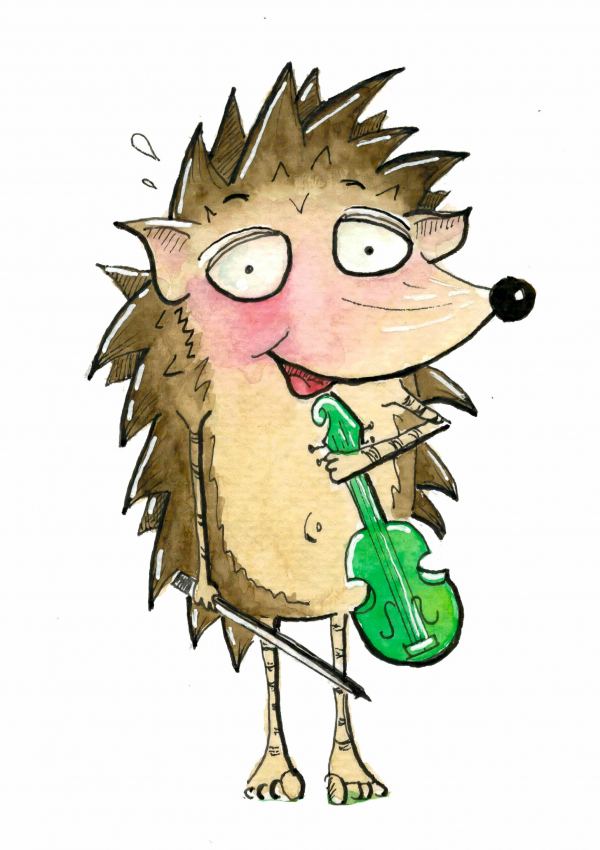 15,00 €
VAT exempt according to UStG §19
Hooray, we are playing a concert
15,00 €
This product will be send to Germany only. For other countries, find your amazon shop here:
🇺🇲 https://www.amazon.com/dp/B096Y65FQ1
🇬🇧 https://www.amazon.co.uk/dp/B096Y65FQ1
🇨🇦 https://Amazon.ca/dp/B096Y65FQ1
🇦🇺 https://Amazon.com.au/dp/B096Y65FQ1
🇫🇷 https://Amazon.fr/dp/B096Y65FQ1
🇪🇸 https://Amazon.es/dp/B096Y65FQ1
🇮🇹 https://Amazon.it/dp/B096Y65FQ1
🇯🇵 https://Amazon.co.jp/dp/B096Y65FQ1
🇩🇪 https://Amazon.de/dp/B096Y65FQ1
---
In this fairytale, the exciting story of two best friends is being told, who want to go from practicing at home to the big stage. Squirrel and Hedgehog have practiced soooo much and would like to share their music with others. But how does that actually work? How do you play a concert? Who organizes it and what do you need to do to perform? The two set off in search for answer – and experience a little adventure. Obstacles get in their way, but with ease, creative solutions and the help of many friends, in the end not only a concert is created, but also something wonderful. A story about friendship, courage and the power of music.
---
"Told sensitively and with detailed knowledge – and beautifully illustrated as well. Hardly any other children's book has ever thrilled me so much. Not only for musicians a huge pleasure!" Anne-Sophie Mutter
---
"The kids love it. My five year old daughter is becoming more interested in classical music after I read the book to her." James F., father and classical music lover
---
With her book, Marie-Luise Dingler has incorporated her experiences as a professional musician into an encouraging story suitable for children. She wants kids to improve their self esteem, feel the sensation of team spirit and make them curious about making music.
---
Well known and beloved from the German press (SWR2, WDR, concerti, DLF Kultur, etc):
"A touching read-aloud story with beautiful pictures that encourages (not only) children and demonstrates how much power there is in music and making music together."
Brawoo Magazine, March 2021
---
"Marie-Luise Dingler conveys that in addition to friendship and the joy of music, resilience, courage and creativity are important to find your own way."
Stars&Melodies, March 2021